Loosen Up
Exhibition Design

︎︎︎ Teammate: Myself
︎︎︎ Tool: Adobe Illustrator, XD, Photoshop, Fusion 360 and woodboards
︎︎︎ Duration: 2 months (Fall 2021)

Created an exhibition for all ages based on a filmmaker, Charlie Chaplin. The exhibition was divided into 3 sections, courtyard, hallway and main gallery, which allowed visitors to know more about Charlie Chaplin and experience different activities from loosening up their face to entire body.






︎︎︎ The floor plan demonstrates the courtyard, hallway, main gallery and the traffic path. The exhibition place was based on Natalie and James Thompson Gallery at San Jose State University.
︎︎︎ Outdoor installations, red carpet and hole boards were created to stir people's curiosity and loosen up their face by taking pictures.



︎︎︎ An immersive hallway with makeup mirror lights allows people to know Chaplin's famous films by timeline, and visitors can warm up their body via going through hole boards and be ready to the main gallery.
︎︎︎ The main gallery has a big screen which displays Chaplin's movement. It is an interactive space with lights showing footsteps and handprints, so visitors can follow and touch to loosen up their body and have fun. The screen will also show Chaplin's quotes with playful typography to spread the positive energy.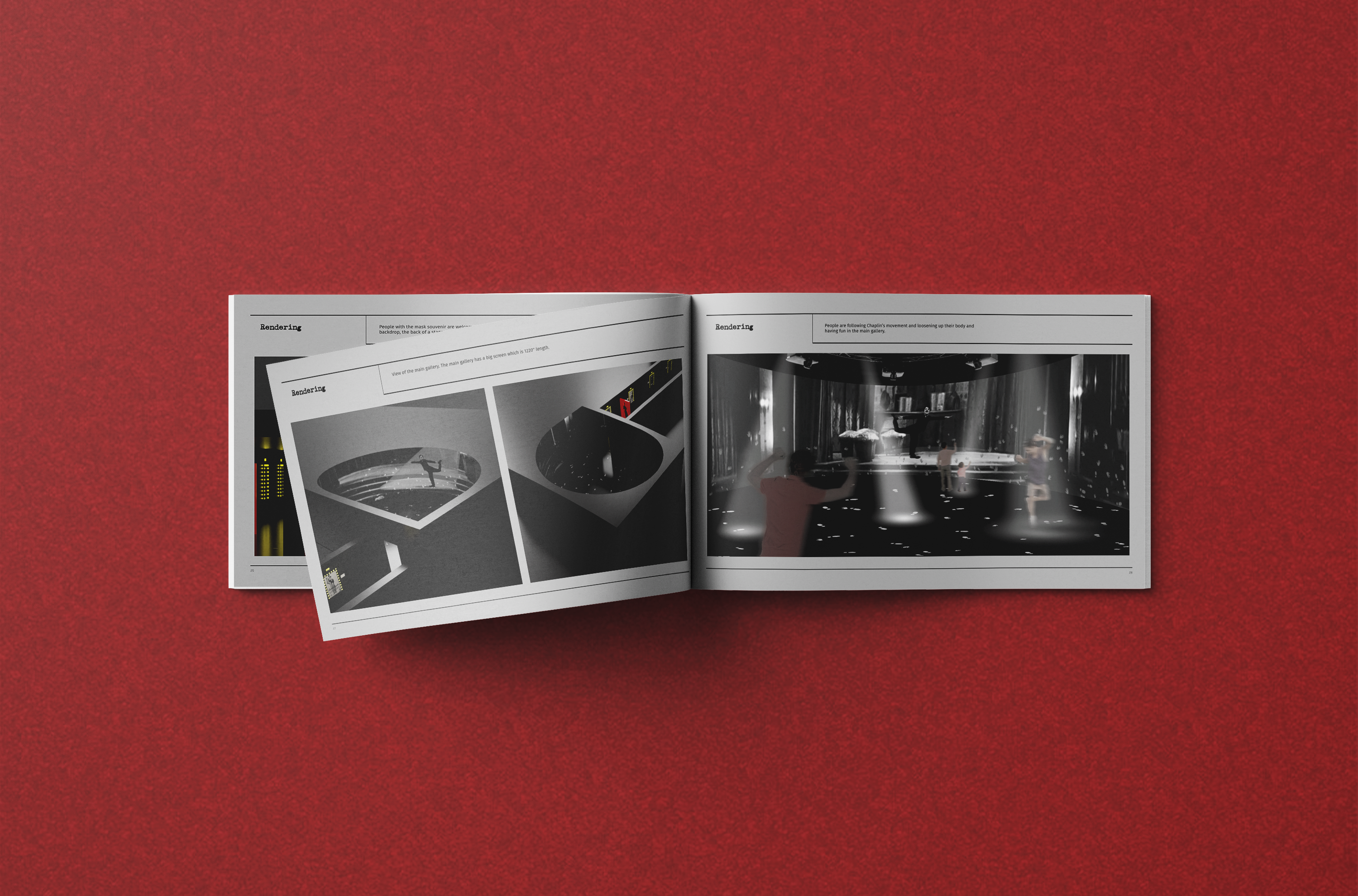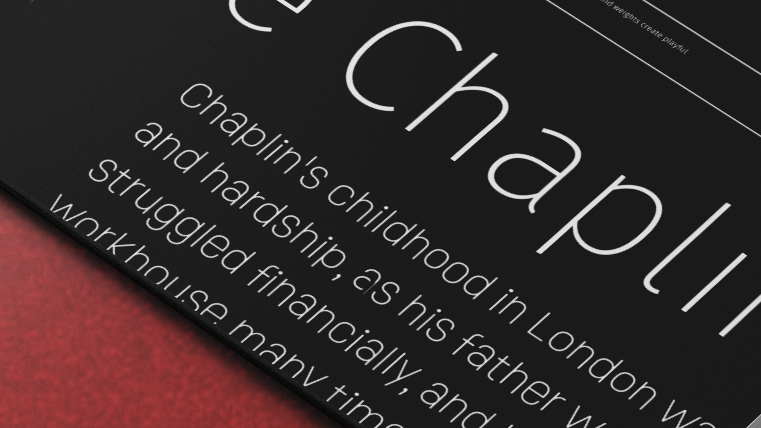 ︎︎︎ The documentary used a script style to record the working process from brainstorming, researching, sketching, doing a handmade 3D model, applying colors, typography and image making, finding installation materials and completing by 3D renderings.