Imagine That.
Exhibition Design

︎︎︎ Teammate: Phi Ho, Hung Tsai, Thanhthao Van and Karla Peralta Ortiz
︎︎︎ Tool: Adobe Illustrator, Photoshop and Fusion 360
︎︎︎ Duration: 2.5 months (Spring 2022)

Showcased the works of 22 students from the class of Bachelor of Fine Arts Graphic Design Program in San Jose State University. The show was also a celebration to these students who spent 3 years in the program and now finished. The show welcomed to everyone including students' family, friends, classmates, professors, SJSU community and so on.






︎︎︎ The floor plan demonstrates the entire exhibition including 3 main zones: individual projects, group projects and thesis projects. The exhibition place was host in the Student Union Ballroom at San Jose State University.
︎︎︎ The welcoming signage shows the exhibition's concept, and visitors were welcomed to take pictures with it.




︎︎︎ Each student had a table and a broad showing their individual projects. Two screens on the wall introduced each student and special moments in the class.


︎︎︎ The center of the tables showed students' thesis projects.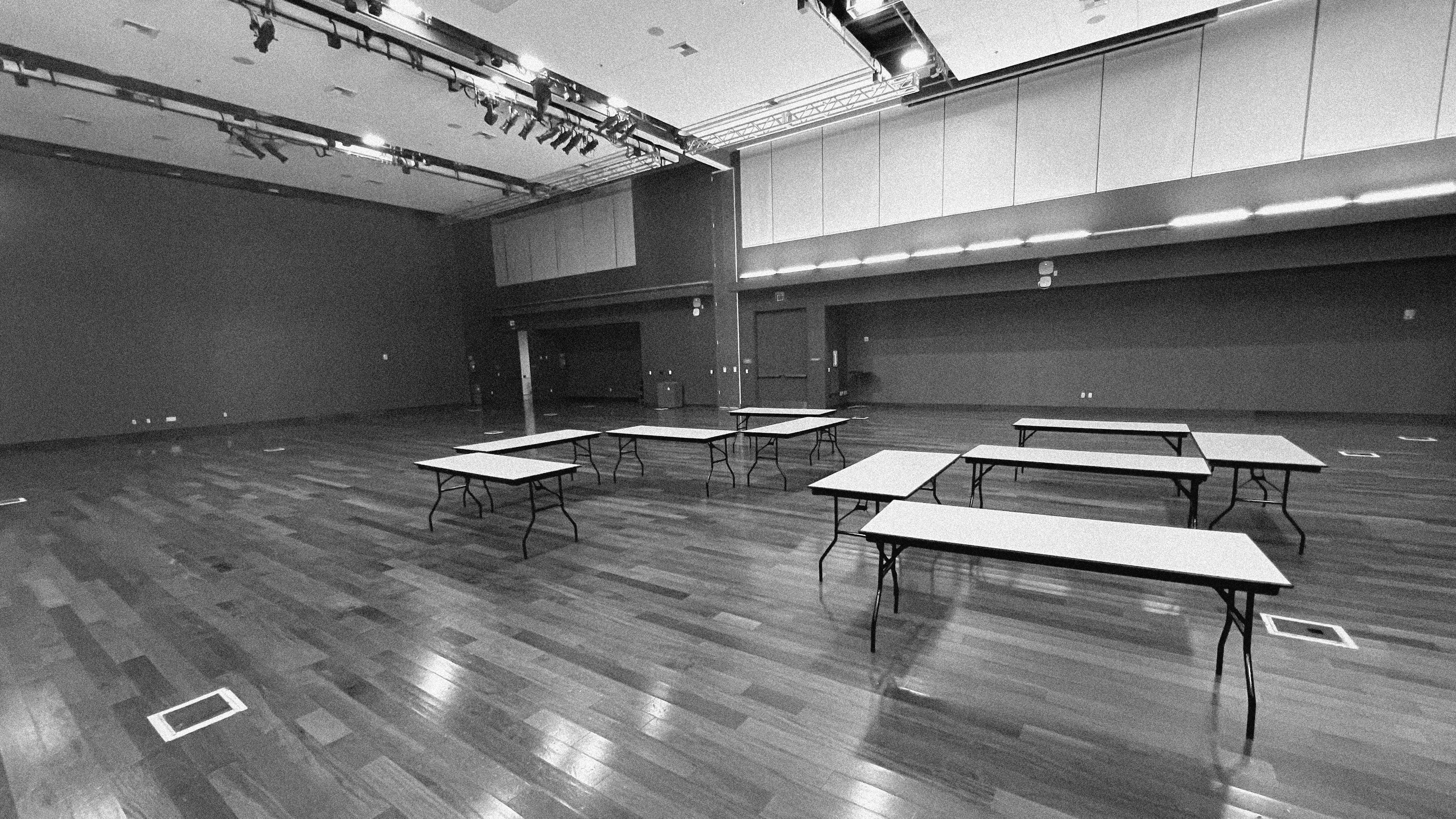 ︎︎︎ Work process